"

In many ways, English is at the creative heart of the Royal High School. As a department, we constantly seek to develop the flair for language which will enable the girls here to be effective, impassioned and confident learners – inside and outside of lessons."

Mr Benedict, Head of English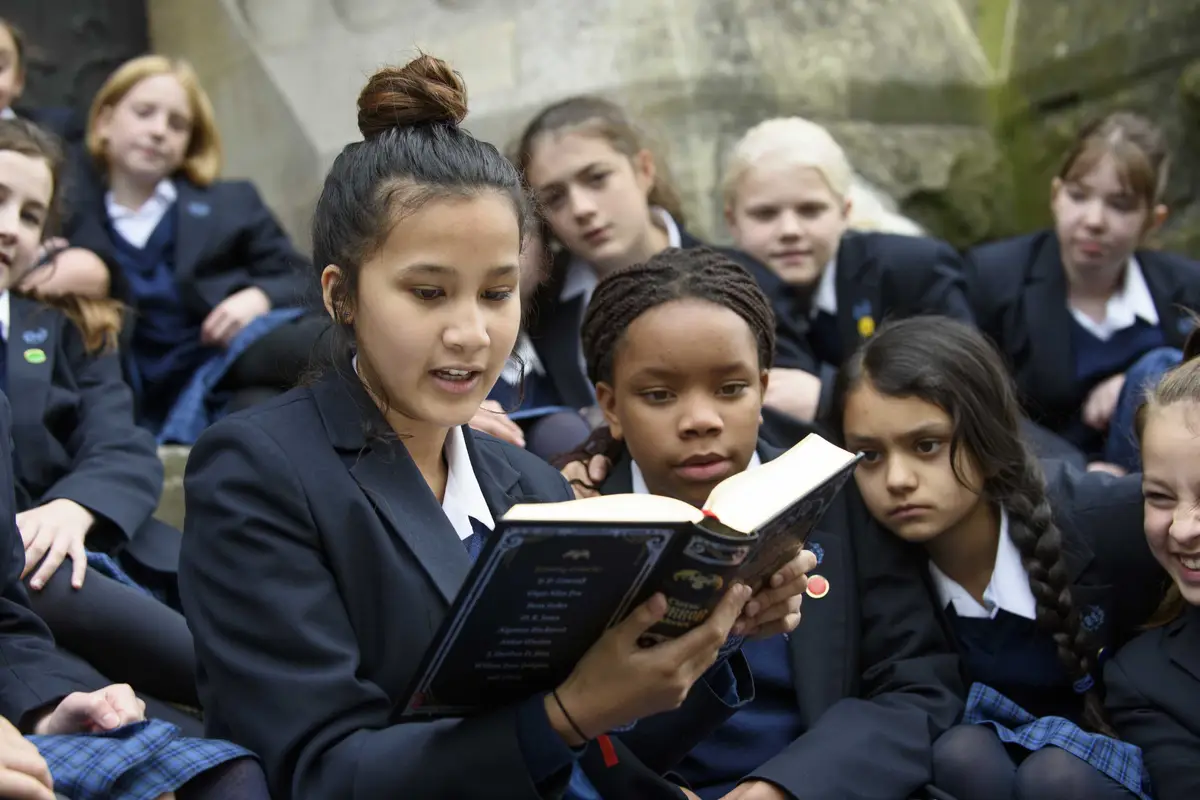 We want the girls we teach to think critically, to engage with ideas and to be able to express themselves in the fullest and most compelling ways possible. To this end, we offer girls the richest diet we can of reading, discussion, analytical and creative writing, poetry and all the related aspects of self-expression associated with English. Popular at all levels within the school, the subject is taught by experienced specialists who seek to convey their passion for the subject to the girls they teach.
The curriculum we follow is both rigorous and flexible in ensuring our students become discerning and reflective readers. Believing passionately in the value of literature, much of the time we teach through books, which we read as whole texts so that girls can gain the confidence to become independent and informed in their literary judgements.
In Years 10 and 11, we follow the Edexcel IGCSE in English Language and Literature. We choose this course for the freedom and space it offers. We broaden our students' experience of literature through a study of 'Romeo and Juliet' and modern drama and novels, and by reading widely in fiction, poetry, drama and non-fiction. We teach how to analyse a text, teasing it apart so the girls can see what rhetorical strategies lie beneath the surface. Girls will be tasked with writing in a myriad of forms and discussing topics with verve and panache, both in written work and through developing skills of oracy and rhetoric.

Outside of lessons, there are many ways to expand one's English education further, from theatre trips to the Bristol Old Vic to taking part in a lunchtime debate, from local literary festivals and visits from authors, and from getting involved with public speaking to writing competitions for the school magazines – learning does not stop when a lesson ends.
Key Stage 3 Curriculum
GCSE Curriculum