Head of Sixth Form's welcome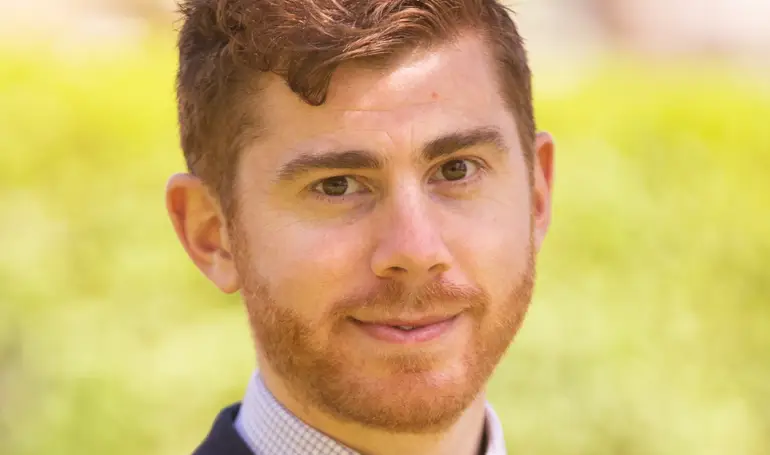 A warm welcome to our unique Sixth Form
A warm welcome to our unique Sixth Form
I am so excited to lead the Sixth Form because it is the culmination – and most important – two years of our mission to nurture and empower the next generation of young women to go and be whatever they want to be.
We see our Sixth Form as a joyful place because students have chosen to be here and they have chosen what subjects to pursue. We see our Sixth Form as a bridge that trains our students academically and emotionally for life beyond. We celebrate the intrinsic value of knowledge and inquiry, but also ensure they have the skills and resilience they need for their next steps. We are specialists in girls-only contemporary education and this expertise is nowhere more significant that in the Sixth Form where that knowledge has a fundamental impact on what we do. Our small class sizes, often using seminar-based discussion and shared group work, ensure our students excel in a space where they can take intellectual risks.
We try to create a Sixth Form space that offers our students agency and responsibility, and the essential life skills therein, whether that comes from leadership opportunities, mentoring younger students, the academic liberation of an Extended Project Qualification (or academic research task similar) free from the shackles of a curriculum.
What makes Royal High School unique is that we offer both the A Level and International Baccalaureate. The beauty of the IB is that it offers students a richer tapestry of six subjects, as well as a focus on citizenship, activity, community action and theories of knowledge. But while our academic results speak for themselves, the essential pulse of Sixth Form life here is the opportunities. Beyond the classroom, we offer a host of enrichment opportunities; from a stunning student-run Sixth Form magazine to partnerships with university faculties giving bespoke lectures to our students; from unrivalled GDST work experience, networking events and university preparation initiatives to eclectic discussion groups such as Culture Club that serve as a perfect platform to prepare for tutorials and seminars.
Our leavers pursue a range of paths after school and our emphasis is on empowering them and enabling them to have a choice; whether that is pursuing an engineering degree at Oxbridge or an Arts Foundation year, as well as more vocational courses or university study abroad. The vast majority of our students go on to study at university but the subjects they choose are wide-ranging. The entire ethos of the GDST is a focus on contemporary girls education – and that means giving our students choice to pursue whatever path about which they are most passionate.

If I could sum up my ambition for the Sixth Form in a single word it would be 'connection': connection to the modern world in terms of diversity; connection to our local area in terms of community; connection to our younger students in terms of leadership and mentoring; connection to our extraordinary alumna network across the GDST and its many professional pathways.