2022 student leadership team announced
Each year our Year 13 student leadership team pass the baton to their peers in Year 12 so that they can focus on their final year. This, of course, both encourages and enables those with fresh ideas to take the lead and make their mark.
Our student leadership team is a way for students to have their voices heard in the school and within our wider community, whilst helping to develop some of our key qualities of being brave, collaborative and kind.
Throughout their time as leaders the students get personal support from our Head, Kate Reynolds, and other staff members.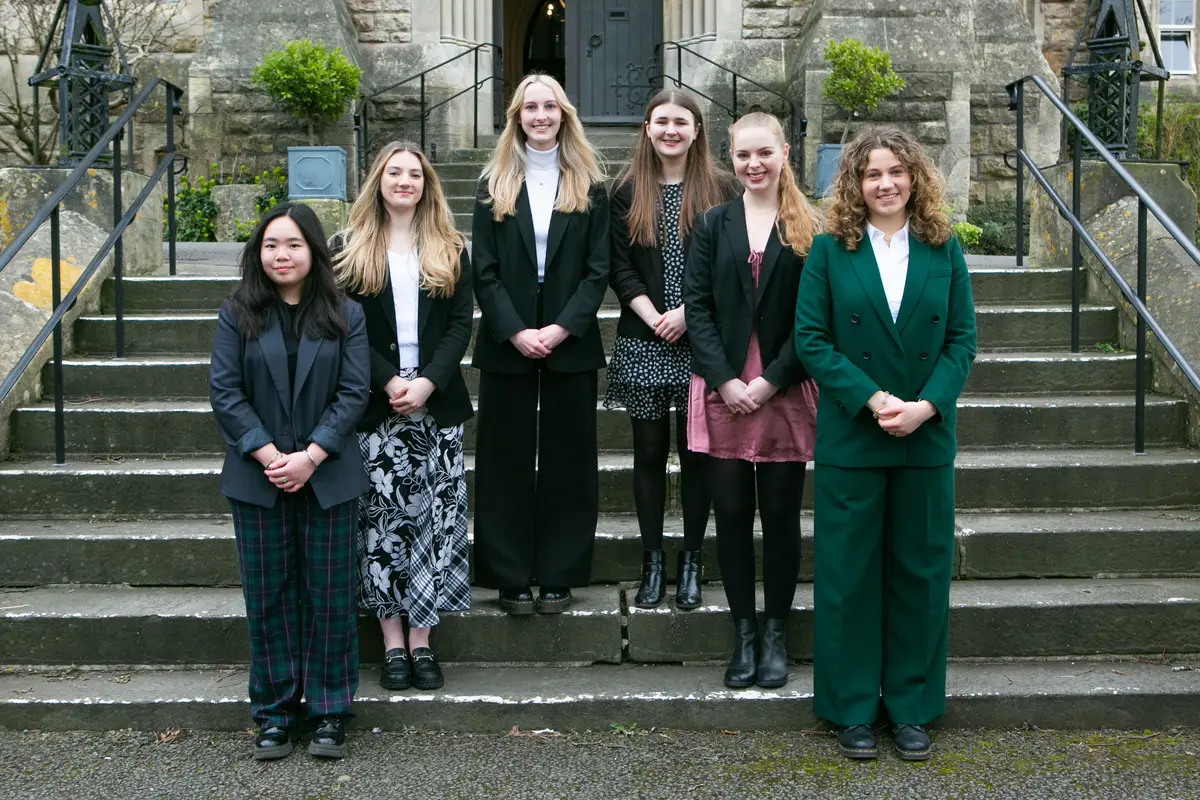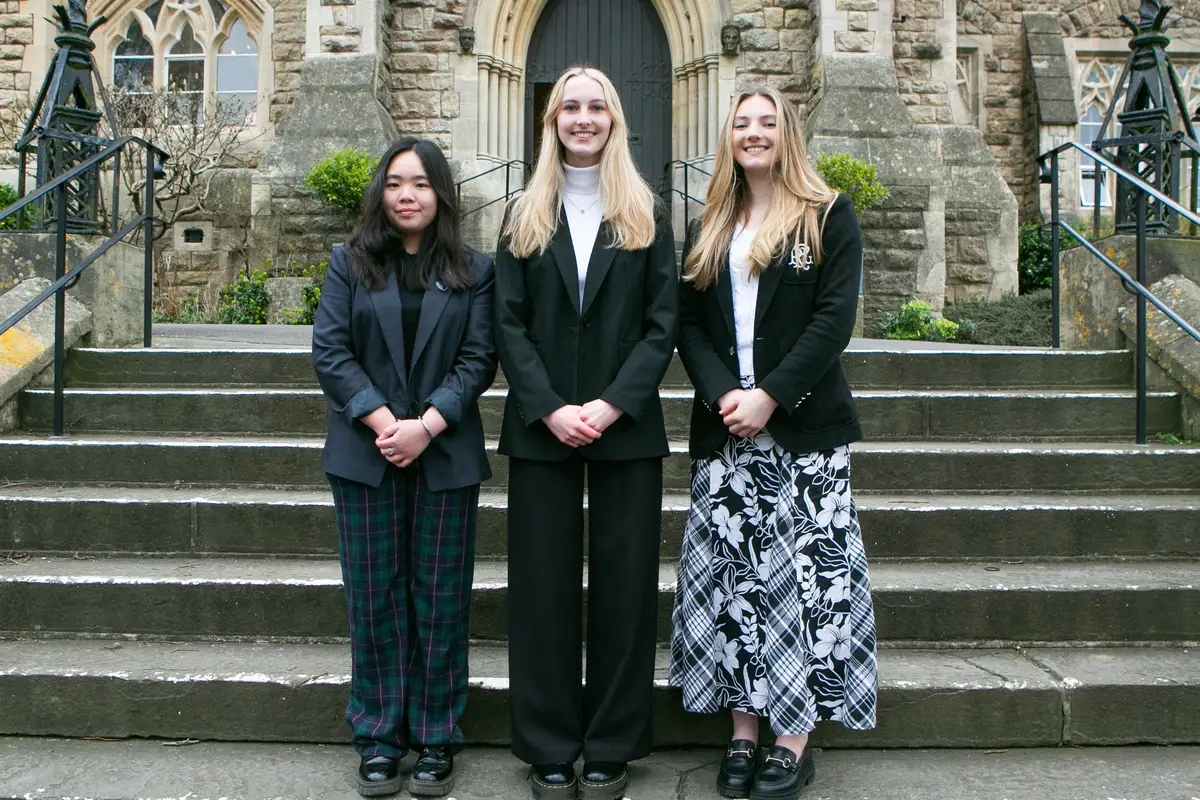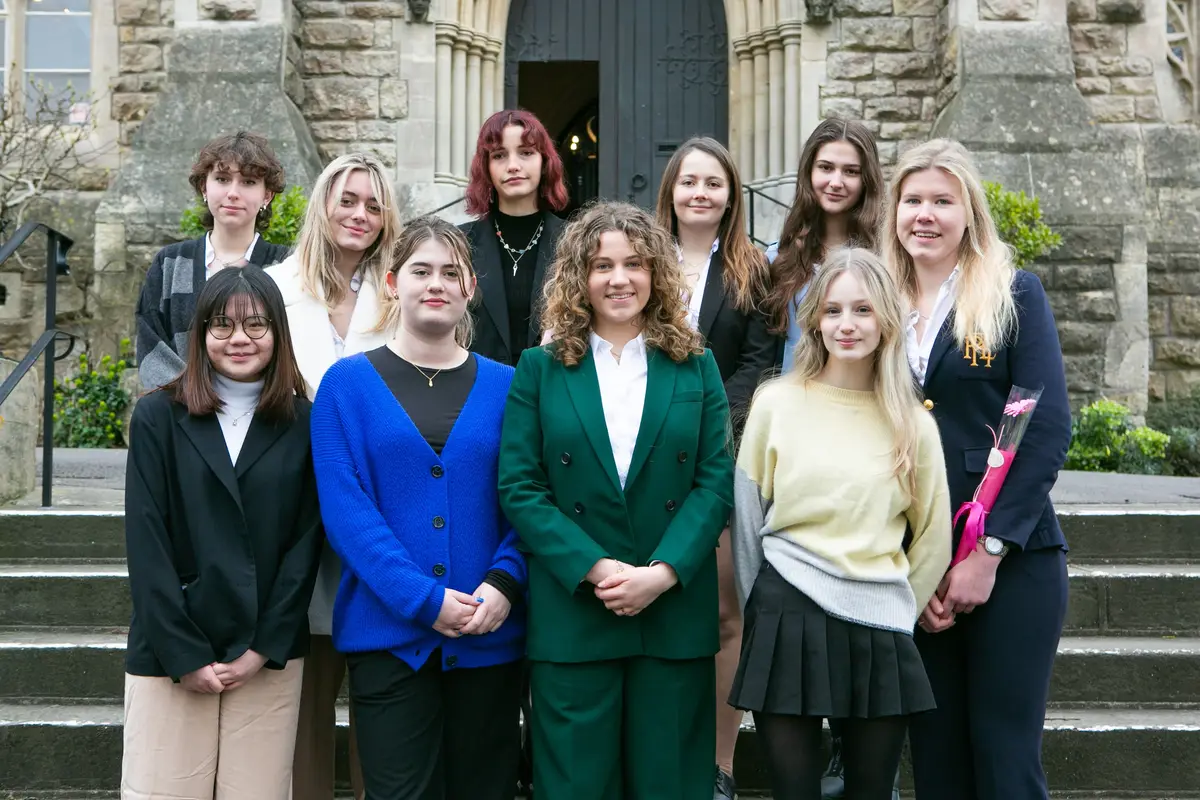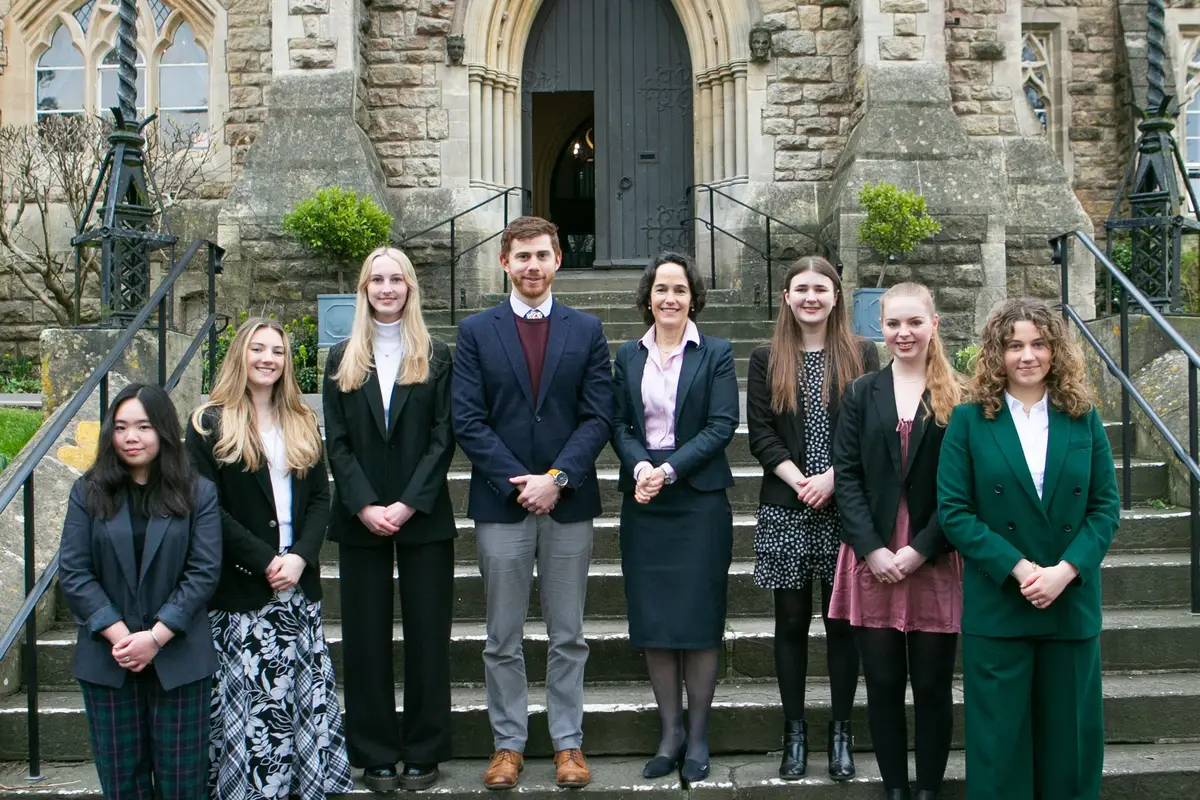 This month Head Girl Daisy, and her deputies Eliza and Ella, passed on their titles and duties to Annabel, Florence and Megan in a handover ceremony.
During the Leadership and Mentoring Handover Assembly, our prefects and mentors also ceremoniously handed over their badges and duties to others who have bravely taken on the responsibility of making our school the best it can possibly be.
In return for giving their badges each received a flower as thanks for their service.
"

I want to make our school an inclusive and safe space where everyone feels welcome and heard. I want to ensure that girls throughout the school know each other and feel they can talk to anyone about anything, bringing our community closer together."

Annabel, Head Girl