Ali Mottram and Lynda Bevan retire with a combined service of 51 years!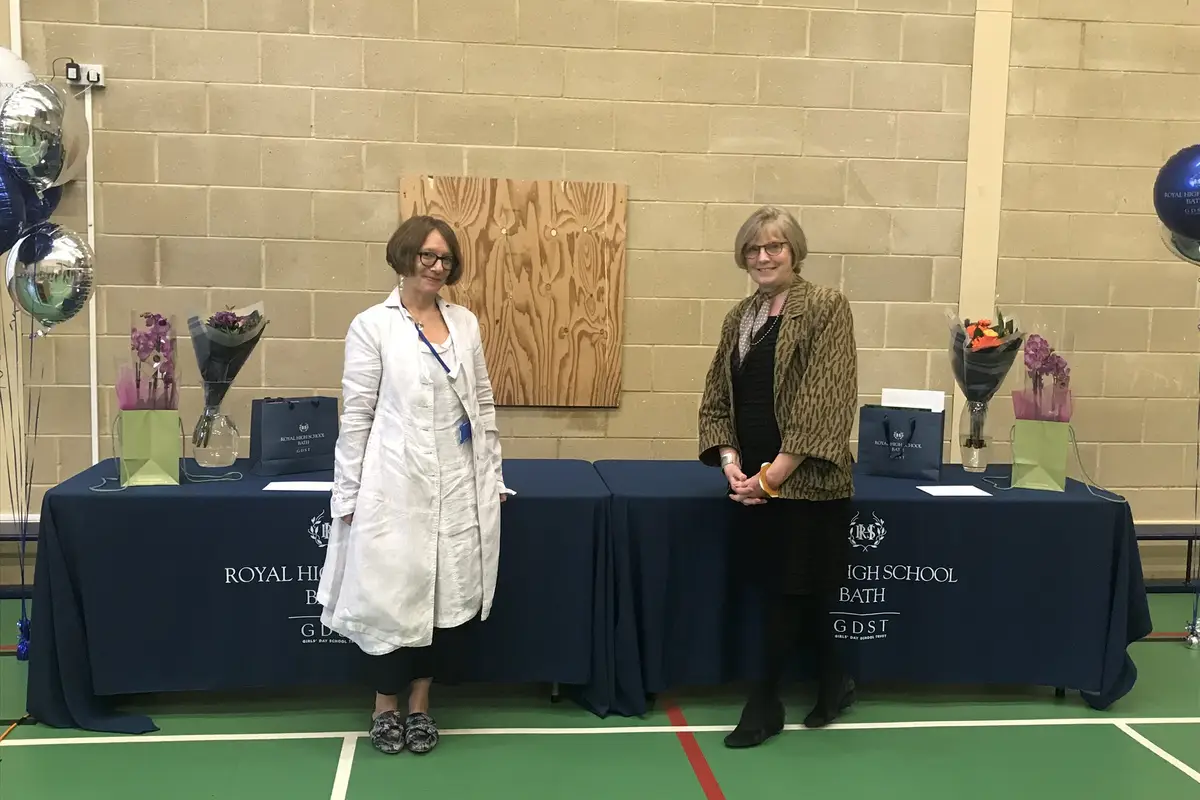 School communities are so much more than the buildings they are housed in, the facilities shared and even the subjects studied – our RHS community in particular is rich and diverse and entirely unique because of all the people who are part of it. The girls, their parents, our neighbours, governors and of course our staff – each of whom contributes in their own way.
At the end of the last half of term, we said farewell to two really special individuals – Lynda Bevan latterly our Registrar, and former Head of Bath High Junior School who has been with the School for 23 years, and Ali Mottram who has been the Head's PA, Clerk to the Governors and friend to so many of us for 28 years.
A socially distant Staff Meeting was held in the Sports Hall, also streamed and recorded for those not able to be present, and all present listened to both Ali and Lynda talk of their careers and the special place that RHS is. Students, fellow staff, former Heads and so many alumnae sent video messages and tributes – an edited highlights reel was shown at the time and the Director's Cut with every message was sent to both 'retirees' after the presentation.
Ali is looking forward to painting and tending to her garden – a constant passion, but something she now has the time and energy to develop - and Lynda will retain her ties with the School as she becomes a Governor.
Kate Reynolds, Head said of both Ali and Lynda: "These two astonishing individuals really exemplify service and have given so generously of their time and energy to Royal High School Bath, and we value the opportunity to be able to follow their example. Both have promised to remain in touch with the School, and Lynda's new role as Governor ensures her inimitable spirit and enthusiasm for the School will continue."
Ali is succeeded in her post by Becca Prutton who has been at RHS for three years as Curriculum Admin Assistant, and Emma Symonds joined the School in August to take over the reins as Registrar from Lynda.
Find out about our Alumnae Network
Visit our alumnae pages to find out about our Alumnae Network and connect with former students, staff and governors.