IB Students welcome friends from Sweden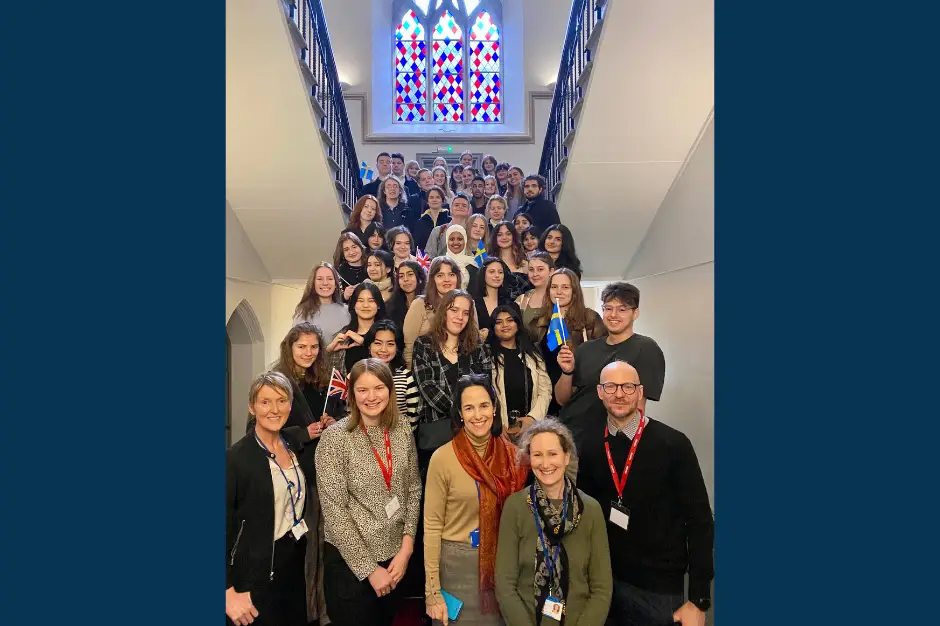 "

One of the priorities of the IB is International Mindedness and the myriad enrichment that comes through such a global perspective of study. This exchange encapsulates this mindset: giving our students the opportunity to meet a diverse cohort of peers, the privilege of academic and cultural exchange, and the wonder of creating enduring friendships."

Luke Benedict - Head of Sixth Form
We were delighted to welcome IB students from Sven Eriksonsgymnasiet, Borås, Sweden, to RHSB Senior School for an exchange visit with our IB students. RHSB IB students have had links with this school in Sweden for 12 years, and many have made friends for life.
The students spent two days with our IB cohort in school, attending lessons and lunch, with a celebratory meal for the whole cohort on the third day. They enjoyed a photo trail competition around Bath featuring security guards, hats and pigeons and culminating in a competitive session of Sweden v England bowling! They also did a Mayor's Guide tour of Bath and visited the Roman Baths.
We are proud to be the only school in Bath offering the IB Diploma as an option alongside A-Levels for Sixth Form. IB is an international qualification, recognised globally by universities and employers.