Year 6 Sing at the University of Bath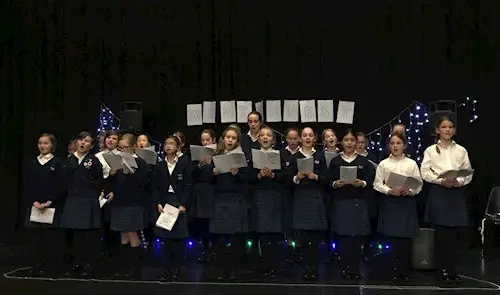 Year 6 travelled to the University of Bath to perform in a Christmas Concert for the University staff. We sang a collection of festive tunes and some old favourites, too. At the end, we asked the audience to join in with the finale, Winter Wonderland, Jingle Bell Rock and White Christmas. We were then shown to an executive suite where we ate our delicious lunch (and a little treat from the concert organiser!). It was a lovely opportunity and really got us into the Christmas spirit.
Thank you to Mrs Millard, Mrs Lilley and Mrs Drew for taking us.
Year 6