"

Once part of our community, always part of our family."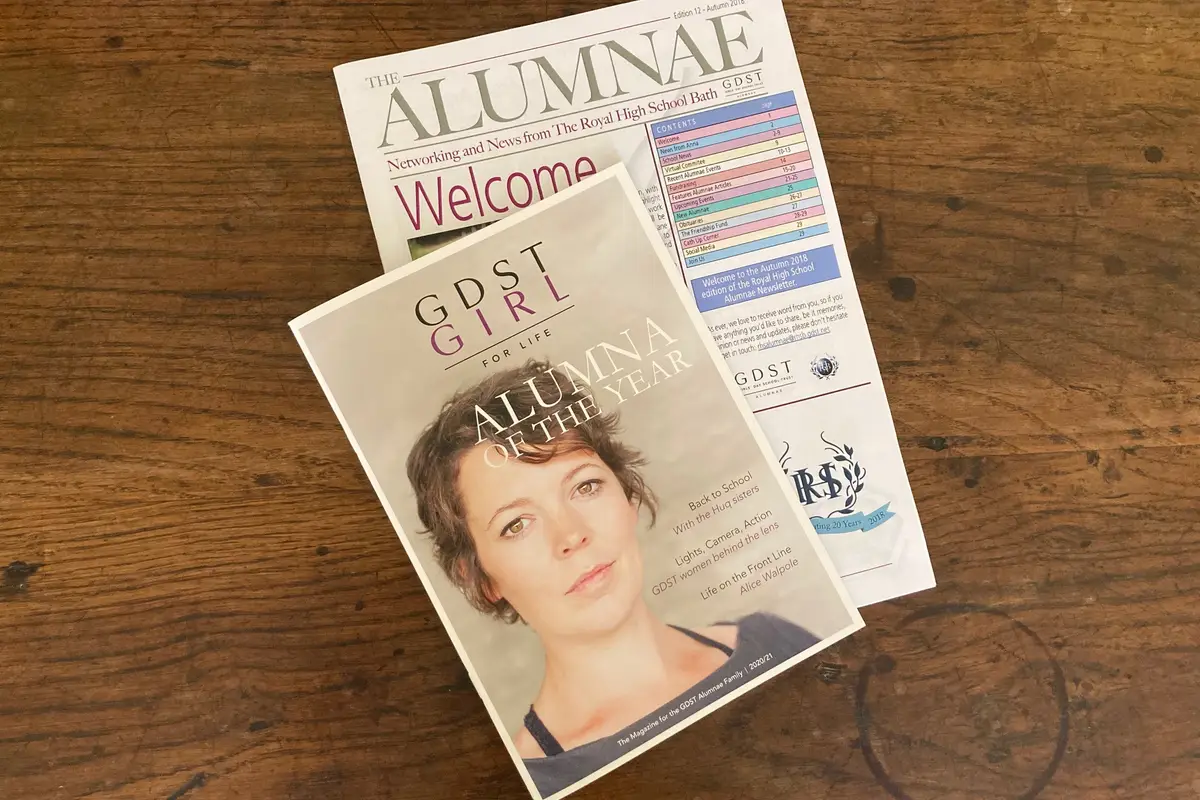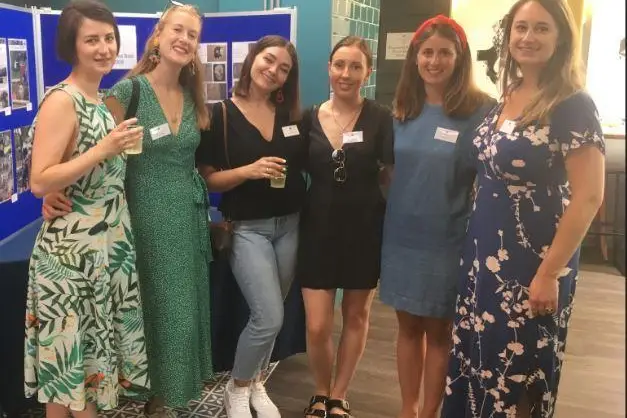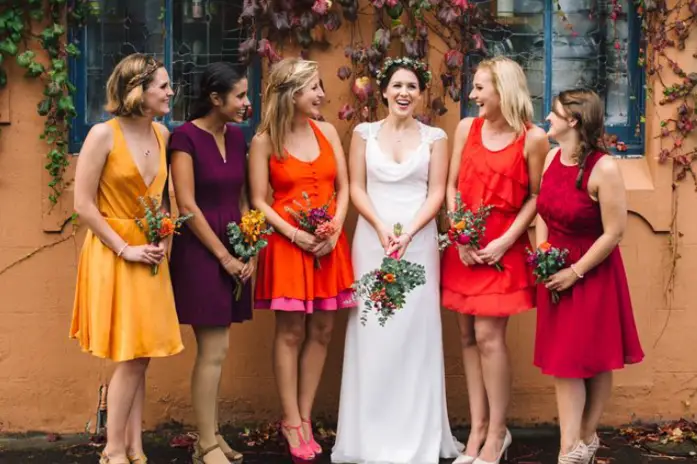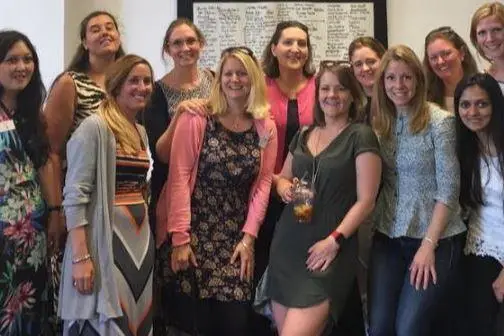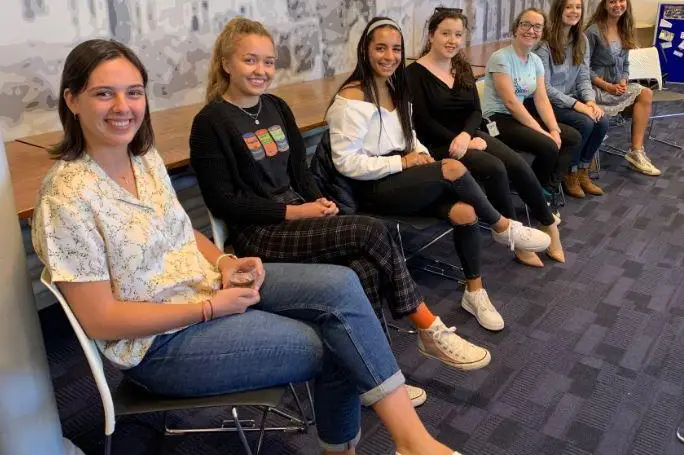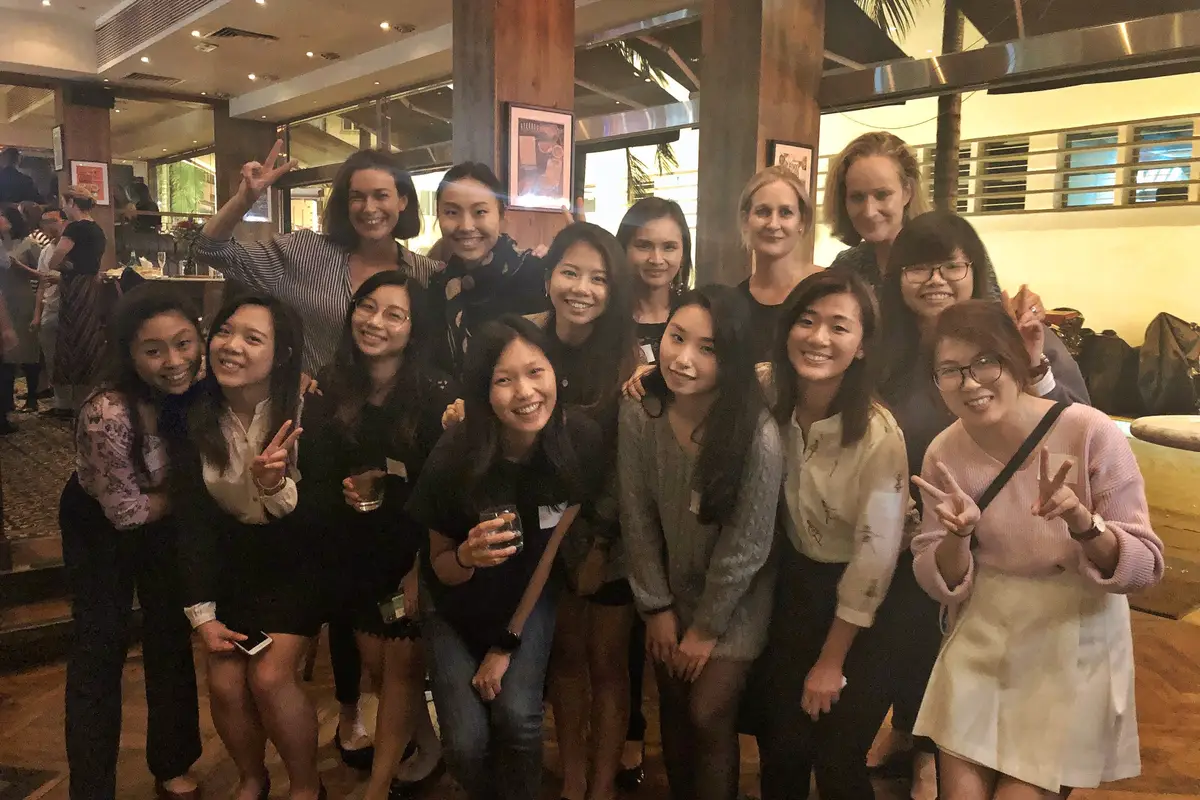 News
Twice a year we publish an Alumnae E-newsletter, filled with stories, interviews, news and updates on our alumnae, staff and school life. This is sent by email to all those registered with us (available by post on request).
We are always excited to receive news from our alumnae, and often like to feature this is in our e-newsletters so please don't hesitate to share any news. This could be anything from how your career is progressing, exciting travel stories and charity challenge achievements to news of birthday celebrations, births and marriages. Just drop us an email at RHSAlumnae@rhsb.gdst.net. Copies of past newsletters are available by request.

The annual GDST alumnae magazine Girl for Life is published and distributed by GDST to all registered alumnae as well as the biennial GDST E-zine.

Please visit our News pages to read the latest stories.

Events
We hold an annual big Alumnae Reunion for all those who attended the Royal High School, Bath High School or the Royal School. This is usually held on a Saturday in late June or early July as part of our annual Summer Music Festival at school.
We also hold a number of smaller reunions throughout the year, beginning with a Christmas Drinks Evening at Circo Bar in Bath. Usually held mid-week at the start of the Christmas holidays, all are very welcome to attend and the first drink is on us!
As an alumna you are also very welcome to attend any of our school events; you will always be met with a warm welcome.
For more info about upcoming events please visit our What's on? pages.
Class Reunions
Every year we are thrilled to welcome groups of alumnae back to school for a reunion celebration, where you can enjoy touring the school, sharing stories and even catching up with your old teachers.
Over the last few years, we've been delighted to see several groups who had us in fits of laughs with their stories of the good old days, and we would love to see many more.
If you're planning a reunion and would like to make a visit to school a part of your day, please do get in contact and we'll be happy to help. Just drop us an email at RHSAlumnae@rhsb.gdst.net.


Rungway – the GDST's mentoring app
Rungway gives our Sixth Form students access to a closed community of GDST Sixth Formers, Alumnae and Staff and an incredible pool of knowledge, experience and wisdom.
At the touch of a button, students have a way to ask some of the burning questions they may have about study and life after school. Questions might be around university courses and choices, getting insights into career options, learning about different routes into the workplace, or asking about internships and work experience. Equally, they might be general queries around CV presentation or interview skills, confidence tips, general industry enquiries or bigger life questions.
For more information or if you would like to join Rungway as a mentor or mentee please contact RHSAlumnae@rhsb.gdst.net.
GDST Life - the GDST Alumnae Network, online
Our network is our superpower - from the perspective of our family of 25 schools collaborating and sharing expertise to help girls learn without limits, or from life after school, as an alumna. The GDST has an alumnae network of more than 70,000 women - one of the largest of its kind anywhere in the world. That's 70,000 women, from all walks of life and around the globe, who are there to support and inspire each other.
GDST Life is the gateway to this community.
It's there for students from the moment they go into Sixth Form, giving them the opportunity to connect with others across the GDST family of schools. And for alumnae, it opens the door to a host of new networking opportunities, unrivalled personal and professional connections, mentoring support, events, news and resources, groups and societies, and much, much more - for life.
Join GDST Life today!
To join GDST Life, and see what it can do for you, sign up here
Join GDST Life
Archives
The archives of the Royal School, Bath High and Royal High School Bath are held at our senior school site. We regret that the archives are currently inaccessible whilst undergoing re-organisation and their eventual digitalisation. Please send archive enquiries to RHSAlumnae@rhsb.gdst.net.
Visit Our History to read more.