Charity Netball Match with KES

Sixth Form, Senior School, Sport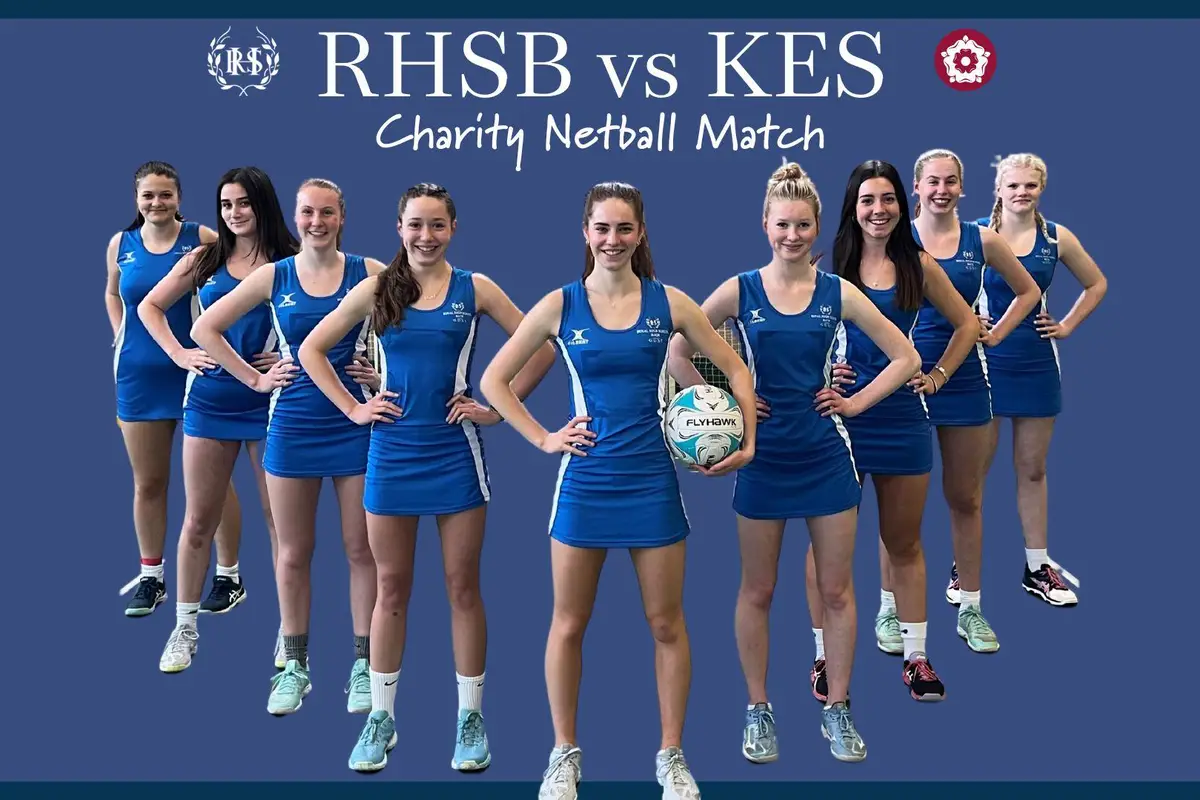 Our fantastic 1st VII netball team competed in a charity netball match at KES this week, to raise funds for Moving Mountains Trust, an international charity working with disadvantaged children and communities in Kenya, Tanzania and Nepal.
Match report from our Team Captain Jess:
The RHS team began warming up to play against a very strong and capable KES 1st VII.
The atmosphere on court was amazing right from the get-go and gave the RHSB team so much support all the way through. RHSB led the way after the first quarter and stayed in the lead going into half time.
Mr Benedict had an *extremely* successful stint in the shoot-out at half time and the third quarter RHSB stayed in the lead, but KES fought back in the fourth.
The game ended with an intense 4th quarter, the whole crowd on their feet, resulting in a 39-39 draw, with POM going to Molly (KES) and Liv (RHSB). A great game, and thank you to Mrs Slade for coaching the 1st VII through their season.